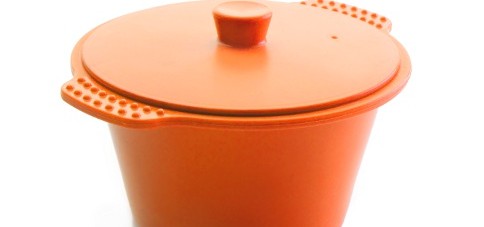 2 October, 2013 | Posted in Baking recipes @en, IBILI products, Recipes @en | By ibili
Many of you are already aware of the news that we have included in our new catalog 2013-2014. Among the products, we have a great silicone mould with lid to cook a big cream caramel pudding. With this recipe we suggest, you will cook a  yummy pudding in a very easy way. It is an IbiliMenaje design.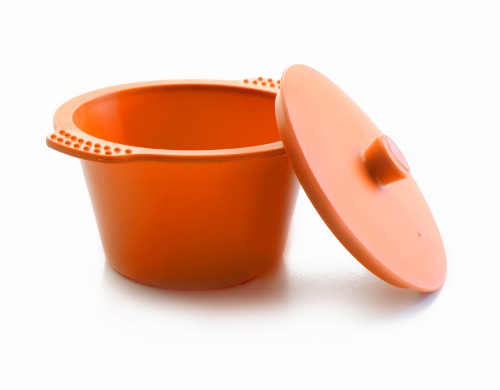 PUDDING MOULD WITH LID RECIPE
Ingredients:
6 eggs, 300gr sugar, 750 ml milk.
Preparation:
Beat the eggs well; add 200gr sugar and the milk.
Heat 100gr of sugar in a skillet until it melts and caramelizes.
Pour the caramel into a silicone mould with lid.
Next, add the sugar and milk to the egg mixture.
Cover the silicone mould with the lid.
Place the mould in a sauce pan with 3-4 inches of water and cover.
Place over medium heat (approximately 6) and wait until the pan's valve begins to whistle.
Once the valve begins to whistle, wait 6-7 minutes.
Turn off the heat and wait another 8 minutes before removing the lid.
Leave the mould with the pudding at room temperature so that it cools a bit and place in the refrigerator to cool completely.
Remove from the mould.
If you prefer cooking the pudding in the oven  in water bath, do not cover the silicone Mould with lid.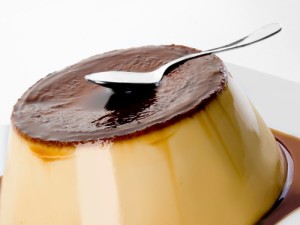 The pudding in the picture has been cooked by the Pudding Mould with Lid using  the recipe published  in this post.