27 October, 2015 | Posted in Uncategorized | By admin
New EVOLUTION line, is one of our best cookwares. Includes round dish with lid, casserole with lid and saucepan. Each one in several measures. Made by undeformable cast aluminium, it´s reinforced non-stick coating and eco friendly. All stoves suitable and oven safe. Includes, peach color removable handles and resistant glass lid with vaporiser. It´s full induciton allows money saving and sustainability.Also, maximun energy efficiency. A new line of cookware that cares about  functionality, design and the quality of the material. You will love it!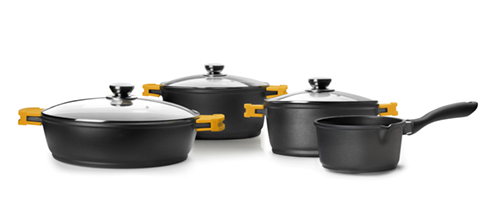 Round dish with lid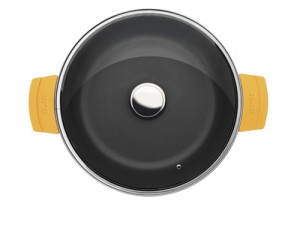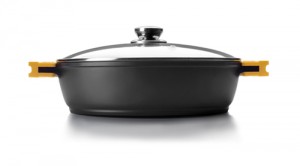 Casserole with lid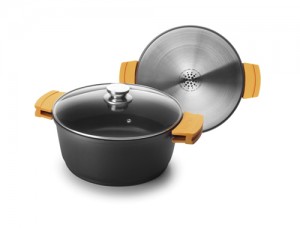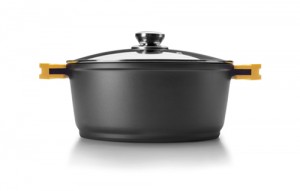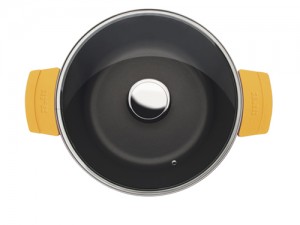 Saucepan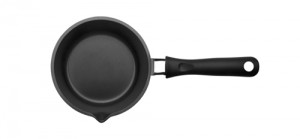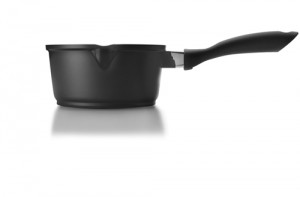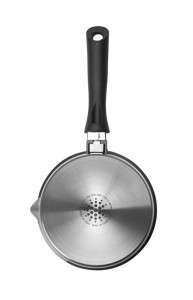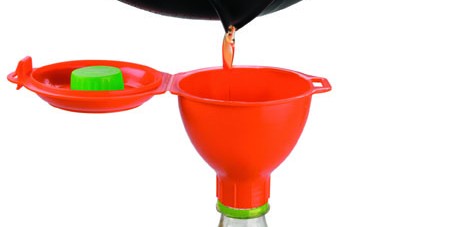 22 October, 2015 | Posted in Advices, IBILI products | By admin
Collect and process materials that would otherwise be thrown away as trash and turning them into new products can benefit your community and the environment.  Recycling is very important as waste has a huge negative impact on the natural environment, is essential to cities around the world and to the people living in them. Our range of products includes  special products designed for recycling, as the funnel for recycling domestic oil and the can crusher. Give recying a try with IBILI!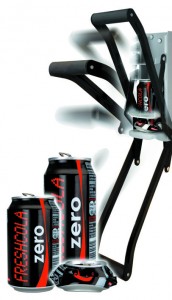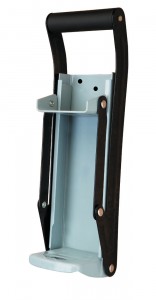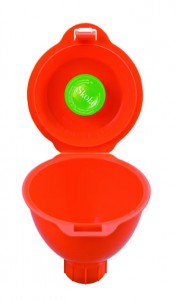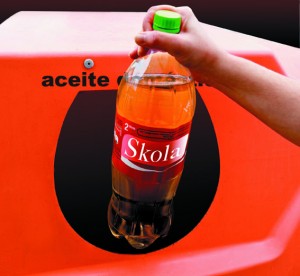 6 October, 2015 | Posted in video, video presentation | By admin
We have produced  a new IBILI Kitchenware animation video.  We have made it for all of our followers and people who like our products. We hope you like it!!
7 September, 2015 | Posted in IBILI products | By admin
IBILI´s brand yolk separator, allows having free hands for more confortable and rapid work. It is formed by two parts; the support that clips to the bowl, pan etc. and the structure that contains the yolk. This tool is practical for separating yolks without these breaking. Regarding the use: Place the separator on the edge of a bowl an pour in the egg. The white falls into the bowl and the yolk remains in the separator.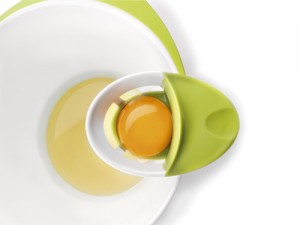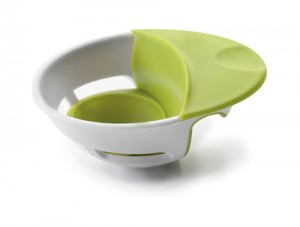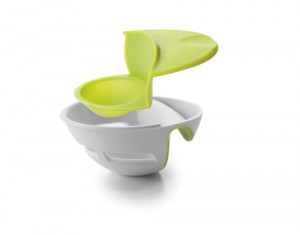 6 August, 2015 | Posted in IBILI products, video | By admin
This is an explanatory video about Salad Spinner Essential. Strong, resistant and functional.
The green and white, IBILI  Salad Spinner is an essential for salad and stir-fry lovers as it offers a quick, easy way to prepare clean, fresh vegetables while removing excess water. Doubling then tripling the versatility of the salad spinner, the basket doubles as a colander and the clear bowl becomes a clever salad bowl.  Featuring an ergonomic side crank handle (hinged for compact storage) and a brake button to stop spinning, the salad spinner has non-slip rubber feet.
29 July, 2015 | Posted in IBILI products, video | By admin
This is an explanatory video about the proper use of IBILI´s brand double vinegar-oil sprayer.

16 June, 2015 | Posted in video | By admin
Meet IBILI, who we are and what we do since 1942.

11 May, 2015 | Posted in Events, IBILI products | By admin
IBILI Kitchenware and Dbz Diseinu Berrikuntza Zentroa  have been working together getting innovative and sustainable solutions for the kitchen. New ideas, innovative soluctions, creativity  and … enthusiasm, has been the key for make this workshop succesfull.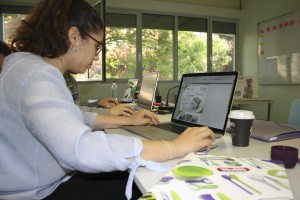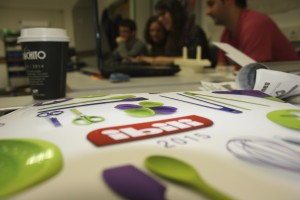 More info at: DBZ Diseinu Berrikuntza Zentroa

26 March, 2015 | Posted in healthy food, IBILI products | By admin
When it´s cold and rainning, a delicious hot stew, soup, casserole … it´s a good way to stay warm. These doesn´t mean you cant get rid of the fat. IBILI Fat Eraser It´s very easy and functional item. It´s a patented system that effectively soaks up the fats. Ergonomic design and easy to manage. Watch the video!
You should store the fat eraser in the freezer correctly on its support at all times so it is ready when you need it (min. 4 hours). Once the food is lukewarm, remove the device from the freezer and lightly place on the liquid part of the casserole, the metal section of the apparatus will attract the fat. The fat molecules are removed by turning the appliance and aided by the aired-base. Carry out this process as many times as is necessary. You can also use the smaller fat eliminator to remove small fat molecules. Wash by hand or in a dishwasher avoiding abrasive products.

22 January, 2015 | Posted in IBILI products, Recipes @en | By admin
Try this recipe to prepare homemade petit ecolier biscuits with IBILI´s  Petit Choc Kids Kit and Petit Choc L´Amour Kit. The mould include dough cutter + 6 cavities for chocolate decoration. You will love the moulds and the biscuist!!!
Dark chocolate cookies Recipe
Ingredients:
Classic butter cookies
200 g flour
80 g butter
80 g sugar
½ teaspoon yeast
5 cl milk
250 + 50 g chunks of dark chocolate
For 20 cookies – Preparation: 40 minutes – Rest: 3 hours – Baked: 12 minutes.
Making the cookie dough
Heat the butter along with the sugar and milk. Mix and allow to cool, stirring from time to time in order to prevent it from solidifying. Sift the flour and yeast. Form a hole in the middle and pour inside the other mixture you have just prepared. Stir until you obtain a homogenous mixture.
Form a ball, cover it in paper and refrigerate at least 3 hours in the refrigerator.
Making the chocolate tablets
Meanwhile, shred 250 g of thick dark chocolate and melt it in the María container. Fill the molds with the help of a spoon. Allow it to harden in a cool place (between 30 and 40 minutes) before removing from the mold. Repeat the process until there is no more chocolate left; keep the tablets in the refrigerator.
Making the cookies
Spread flour on a working space and spread out the dough, forming a 3 mm layer.
Cut the cookies with the dough cutter.
Bake for 12 minutes at 170ºC. The cookies should be golden brown on the edges. Allow them to completely cool on a cooling rack.
Forming the cookies
Melt the remaining 50 g of chocolate. Place a little bit on each one of the cookies and stick a chocolate tablet on top. Allow them to cool in a cool place.
They can also be prepared with dark chocolate, white chocolate, praline, etc. depending on each person's tastes.